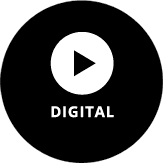 We work with all of the relevant digital service providers. For a complete list, click here. In addition to ingesting and delivering your content, we profile your release and seek marketing opportunities when applicable. Our successes here are based on effective partnerships and releases which have a properly executed marketing campaign.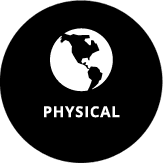 With the ongoing shift in the retail marketplace we are positioned to take full advantage of these changes. Independent distribution is at the core of Virtual Label, and as larger accounts such as Amazon, Barnes & Noble, and Best Buy are still important to some of our artists and labels, smaller indie retailers are picking up the slack with more opening every year. Physical product provides value to artists and fans, and Virtual's catalog is curated based on quality, not quantity so to maximize our visibility in the market.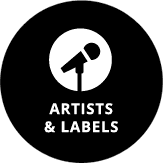 We are not focused on any single genre or trend, rather we are interested in creative career development. For a sample of our clients, click here.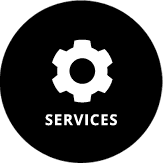 With our collective roots based in independent distribution, running labels, as store buyers, and in artist management, our value lies in our experience. Our consulting is ongoing and built into our client relationships.
DIGITAL RETAIL DISTRIBUTION
Virtual Label LLC provides direct access to all the major and secondary worldwide digital service providers. We provide significant value for our artists and labels by not only identifying new services but by actively marketing to existing services and being at the forefront of all emerging services worldwide. We are successful in securing significant visibility for new releases and catalog on Apple Music, Spotify, Amazon, YouTube, Pandora, Google Play and more. We can (and do) provide this service to artists and labels that are not distributed at physical retail by Virtual Label LLC and provide the human touch so often missing with many of today's digital distributors. We have built our digital business by focusing on music that we love and by referrals from our existing clients.
We utilize a well-respected content management system as our digital warehouse and delivery partner who can quickly and easily deliver our 40,000+ track catalog worldwide to new and existing services. Similarly, our royalty processing platform provides our labels with monthly digital accounting that is accurate and easy to use.
WE CURRENTLY HAVE DEALS IN PLACE WITH:

| | |
| --- | --- |
| 24-7 | 7digital |
| Adaptr | Amazon |
| Apple Music (Worldwide) | Audible Magic |
| AWA | Bandcamp |
| Beatport | Bleep |
| Boomkat | Boomplay |
| Deezer | Facebook |
| Facebook Video | Google Play |
| Gracenote | Hardwax |
| iHeart Radio | Juno |
| KDigital (SE Asia) | KKBox (Korea) |
| Medianet | Napster |
| Pandora | Qobuz (France) |
| Saavn | Shazam |
| Simfy Africa | Slacker |
| Soundcloud | Spotify |
| Tidal | TikTok |
| Traxsource | Yandex |
| YouTube Art Tracks | Youtube Content ID |
| UMA | Vevo |
PHYSICAL DISTRIBUTION
Virtual Label LLC provides access to national physical distribution via our partners AMPED Music Distribution in the USA and via AMPED Music Distribution or FAB in Canada. Our strategy is to pull together a very select group of indie labels and artists in order to maximize sales by emphasizing quality over quantity of partners, thus representing a very concise and curated catalog.
The benefit of working with Virtual is that all aspects of retail marketing are overseen including designing and executing marketing plans. We provide our clients with detailed sales information and oversee all of the day-to-day administration and contact with AMPED Music Distribution and its sales and marketing staff.
For more information about AMPED Music Distribution, visit www.ampeddistribution.com
We also provide export services via Shellshock and Rush Hour in Europe and MGM/Planet in Australia.
KEY RETAIL ACCOUNTS THAT WE SERVICE:

| | |
| --- | --- |
| EC | CIMS Coalition accounts |
| AIMS Coalition accounts | HMV (Canada) |
| Amazon | Hot Topic |
| Amoeba Records | Music Millennium |
| Archambault (Canada) | Newbury Comics |
| Baker & Taylor | Transworld (FYE) |
| Barnes & Noble | Waterloo Records |
| Best Buy | |
MARKETING
We can assist our labels and artists to put together a marketing plan for their project, including targets and budgets, and help manage the process throughout the release cycle. We can also put together a customized marketing team to execute this plan:

ONLINE/SOCIAL MEDIA:
We assist in strategizing and finding appropriate marketing firms to handle each release.

RADIO PROMOTION:
We work with the key independent promotion firms for college, specialty and commercial radio.

PUBLICITY SERVICES:
We have long-standing relationships with many great independent publicity firms and will find the one suited to each particular project.
Virtual Label partners with A to Z Media to offer our label partners a cost effective, highly efficient CD/DVD/Vinyl manufacturing solution that will save you time, money and the hassle of dealing with your physical production requirements. Think of A to Z as your "Virtual" production department. A to Z has been around for over 20 years and is primarily focused on assisting small to mid-sized labels. Based in New York City, they work with a diverse range of clients and offer a wide range of innovative packaging solutions.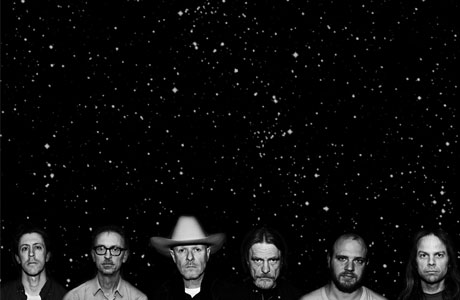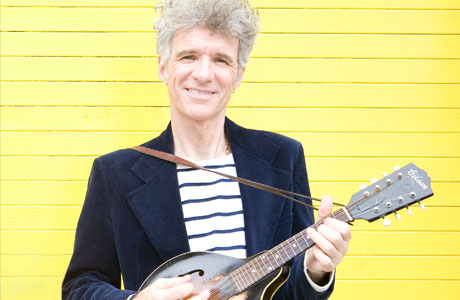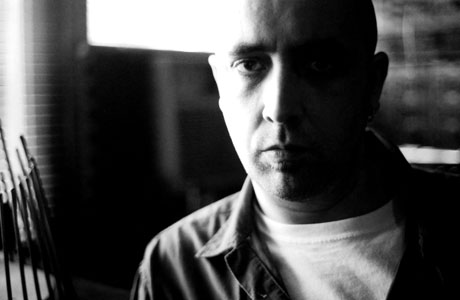 MEAT BEAT MANIFESTO
Official Site
MASTERING
Virtual Label partners with Taylor Deupree to offer high-quality and affordable mastering for your projects. Taylor's services provide your project with the final touch to bring the best out of your music and deliver to the manufacturer an error-free, ISRC-encoded production master for stress-free replication. Taylor Deupree has been working in the music industry for over 20 years as an artist and founder of the 12k label. Deupree mainly utilizes high-end analog compressors and equalizers with some of the best digital/analog convertors around to bring warmth and clarity to your final mixes. For more information, visit 12kmastering.com.
MUSIC PUBLISHING
Virtual Label administers publishing for Another Tweekland (Meat Beat Manifesto), Sister Barbara Music (Dan Zanes) and Young God Publishing (Michael Gira/Swans) and is also home to the publishing companies Low Noise America Music, Songs of Virtual and Music of Virtual. Our eclectic writer roster includes Brett & Rennie Sparks (Handsome Family), Jon Langford and Tom Greenhalgh (Mekons), William S. Burroughs, Allen Ginsberg, Daniel Knox, Taylor Deupree (12k), Moondog, and Paul Bowles. Our UK partner, BMG Rights Management, ensures accurate worldwide registration and marketing and licensing of our writers' works outside North America.
PETER WRIGHT / OWNER / CEO
Peter has spent his entire career in the music business in the independent sector starting out in post-punk Manchester in 1980 working for Buzzcocks' management company and label New Hormones. In 1982 he moved to New York and worked in independent distribution at Dutch East India Trading and Caroline Distribution as well at Sonic Youth's first label Neutral Records. He also set up his own publicity & promotion company to represent such key UK labels and artists as Mute Records, Red Rhino, the Mekons and Cabaret Voltaire. In 1988 he set up Mute Records New York office and became its Label Manager and then VP of Operations. In 1996 he moved to Boston, MA as GM for Rykodisc and in 2000 returned to NYC where he became GM of Instinct Records (Moby's first home).
In 2003 Peter took advantage of his years of independent music business experience to set up Virtual Label LLC – a service company for artists and indie labels offering access to physical and digital distribution, marketing and consulting services. Peter is also chairman of A2IM's Digital Media & Emerging Technologies Committee and a former member of the Merlin board.
JOHN ALLEN / PHYSICAL DISTRIBUTION & MARKETING
I got my start in music spinning records on college radio and booking acts of the day like Sebadoh, Urge Overkill and the Unsane. Throughout the nineties I ran my own label releasing records by several New Zealand bands, some underground US psych and improv outfits, and NYC mainstays NNCK and Loren Mazzacane. During this time I also worked with some pretty outstanding musicians who lacked management, as de-facto booking agent/handler/publicist.
As admin director of the downtown experimental music organization Roulette I continued to work with artists from 1999 thru 2005. I've been with Virtual since then. In my free time I play guitar in some bands and I DJ at WFMU.
BRANDON PERRY / DIRECT TO CONSUMER WEB STORES
I started getting into music when I was pretty young. I bought my first cassettes in 4th grade, BoyzIIMen's "Cooleyhighharmony" and Ace of Base's "The Sign", and it was over, I have pretty much been obsessively collecting music ever since. After getting burned out on the pop tracks I began searching for something harder, I found myself spending a lot of time in the Los Angeles DIY and punk scene. My involvement in performing, throwing shows, and continued OCD album purchases, lead to hosting a radio show at KXLU Los Angeles, where I also ended up serving as that station's General Manager.
After college I found myself holding down various positions at record stores, music venues, promotion companies and with some music supervisors, but when I was offered a chance to move to New York working with RockCorps I jumped. We were throwing concerts for MTV, where the only way to get tickets was earning them though community service. It was great until they ran out of money, but I had had a taste and was too excited with everything the city had to offer, there was no way I could turn tail and head back to LA. I have been able to continue my service-oriented work by helping two youth arts biased non-profits RepresentingNYC and The Trinity Project, both centered in northeast Brooklyn.
When I am not with the kids or here at Virtual Label you can probably find me playing records on WFMU or at your local bar, maybe exploring the world of sound New York has to offer, or doing my best to pretend to play various instruments in a few different groups.
MIGUEL GALLEGO / DIGITAL DISTRIBUTION
It's hard to overstate the influence having older siblings had on my coming to love music. Two pivotal events come to mind. The first was renting Jim Henson's 'The Labyrinth' at West Coast Video, which in turn lead to a rare, sibling-unifying obsession with Bowie. The other was the then-fashionable, pre-poptimism contempt they showed toward my nascent interest in the pop-punk hits of the the '00s. Being a judgement-averse, insecure youngest sibling, I sought out weirder sources to soundtrack those troubled teen years. I discovered that people have been sad for generations.
My college years were filled with musical extracurriculars. I got heavily involved in college radio, played (and continue to play) in a number of bands, and wrote about music for publications like AdHoc, and later, CLRVNT and Reverb. After graduating I worked for a text-based, human-powered music recommendation service called the Yams, where I spent a lot of time talking to fans of all types of music, making playlists, and learning just how robust a program Excel is.
Our Company Story
In 1998 my friend Dan Zanes sent me a cassette of his string band called "Rocket Ship Beach". I listened to it my car while commuting from Cambridge to Salem, MA, where I was General Manager at Rykodisc. Impressed, I called him to let him know that Rykodisc would love to release it. In fact, I think we made him a fairly substantial offer, but Dan was adamant that he wanted to put it out himself. And so he did…
Fast forward to the Fall of 2000. I was back in New York working at yet another record label when Dan called me and asked if I would like to help him with his fledgling record company Festival Five Records. We quickly figured out that the two key things that Dan needed were distribution and a booking agent, both of which I helped him secure. Suddenly he had a real business with significant revenues. And, most important of all, the business was stamped with Dan's vision. I realized that I was having much more fun working with Dan than I was at my regular record business job. I also realized that the model for Dan's business was a model for others. The vision for Virtual Label came directly out of this experience – it seemed to be a logical next step in the development of the music business.
We were fortunate in having a ready partner in Ryko Distribution for physical sales but were also in at the ground floor with iTunes, Rhapsody, eMusic and Napster as the digital marketplace started to grow and with CD Baby (Dan's original web store on his site) in the growth of D2C.
These days the idea of self-financing and self-releasing albums is the norm and there are many channels available to do so. But there is still a need for the human touch, for the company that is able to advise and guide the process. Virtual Label is such a company.
My goal is to help those artists who want to create their own sustainable business while continuing to build their careers. My belief is that artists should own their own masters as the first step to taking true ownership of the rest of their lives.
I have spent over thirty years working in the independent record business. In the course of my career I have worked in pretty much every aspect of that business from production to marketing, from business affairs to distribution. With Virtual Label I have been able to give artists the benefit of this "big picture" experience allowing them to do what they do best.
Peter J. Wright
Owner/CEO, Virtual Label LLC